Über uns
---




Wir,Frauchen Steffi mit Herrchen Bill und die vier Border Collies Mylow, Swiffer, Cooper und Elli wohnen im schönen Weserbergland. Zusammen erkunden wir bei Spaziergängen die umliegenden Wälder und Felder. Mit dabei ist immer die Kamera - bereit für jeden Schnapschuß!

Die Hunde und wir arbeiten in einem Möbelgeschäft - ja, die Hunde kommen mit zur Arbeit! Zwischendurch nutzen wir jede Gelegenheit ein bißchen DogDance zu trainieren oder die Pfoten baumeln zu lassen. Gerade für Mylow ist es eine Abwechslung, da er als hilfreicher Mitarbeiter immer dafür sorgt, dass Pappe und Folien vorschriftsmäßig entsorgt werden. Swiffer übt noch - er sieht nicht ein, dass z. B. Kartons mit Wareninhalt nicht reif für den Container sind! Dafür ist er nebenberuflich Kundenanimateur ;)
Na und Cooper zählt zum gut ausgebildeten Personal,immer Mitarbeiter des Monats und unser Bewegungsmanager.

Armes Herrchen, der hat mit uns ganz schön zu kämpfen.... aber er ist mittlerweile Kummer gewohnt!





---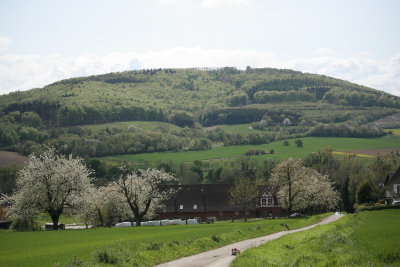 Who we are.................
Welcome to our hompage Bunte Borders...or better said "coloured Collies"
My partner Bill Adamson and i (Steffi Medow) live in the beautiful hills that surround the Weser valleys in lower saxony in Germany,together with our four Collies Mylow,Talua (alias Swiffer), Cooper and Elli.
During our excurisions into the fields and hills we always take our camera with us,ready for any snapshots that we manage to take while underway.
By the way..our dogs are working dogs,they go to work with us every day and help us sell the furniture in our shop in Rinteln.
Swiffer (Talua) is the cleaner, he is responsible for the dusting,running around all the furniture sweeping his path as he goes with his long coat.Mylow is the cardboard and wrapping materials disposal expert (all by the book of course!) all is seperated and neatly torn into small pieces.cooper is the customer entertainer especially with the kids..he`s sooooo cute!....and not to forget the dog dance in between....
Poor Bill...he really does have to keep on his toes, what with all the dog dusting, dog dancing,cardboard tearing,customer herding and what ever else they get up to while one is not looking he loves it ! :-)))))
---